Best Buy President's Day sales: here are the best deals
1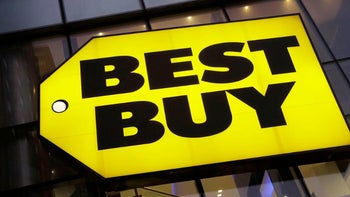 Best Buy is running a big sale for President's Day and if you are in store for a new phone, tablet or any sort of a tech gadget really, you should definitely look into the offers.
There are deals on the iPhone, iPad, as well as the best Android phones including the Samsung Galaxy S8 and the Google Pixel 2 series.
We have summed up the best deals on mobile gadgets right below. Which one would you buy?
iPhone 8 and iPhone 8 Plus
You can save up to $150 on a new iPhone 8 or iPhone 8 Plus when you activate your phone with Verizon or AT&T. If you buy and activate with Sprint, you can get a $250 Best Buy gift card for free.
All three carriers - Verizon, AT&T and Sprint - offer a buy-one-get-one free (BOGO) deals on the iPhone 8.
iPad
You get $50 off the price of the Apple iPad. This brings the price of the most affordable Wi-Fi-only 32GB model down from $330, to just $280.
Samsung Galaxy S8
This President's Day sale bring saving from $200 to $350 on the Galaxy S8. Keep in mind that Samsung will soon unveil the Galaxy S9 and it might be wiser to wait it out if you want the latest and greatest Samsung phone. With this in mind, here are the ongoing deals:
Verizon: Save $200 on Galaxy Note8, save $300 after $200 bill credit and $100 savings for Galaxy S8 and S8+.
AT&T: Save $200 on Galaxy Note8, S8 or S8+.
Sprint: Free $350 Best Buy gift card for Galaxy Note8, S8 or S8+.
Pixel 2 and Pixel 2 XL
When you activate a new Pixel 2 or Pixel 2 XL with Verizon Wireless you get a $200 discount.
Moto Z2 Force
A qualified activation of the Moto Z2 Force will now come with a free smart speaker Moto Mod, a $150 value.
Huawei Mate 10 Pro
Huawei might not have sealed a deal with AT&T or Verizon, but its Mate 10 Pro is still available as an unlocked phone. You get a free $150 e-gift card with the purchase of a new Huawei Mate 10 Pro.
Accessories:
JLab Audio - Epic Air True Wireless Headphones for $100, down by $50
UE Megaboom for $141, down by $158