Battery capacities for the DROID trio leak out: MAXX coming with a hearty 3,500 mAh unit
29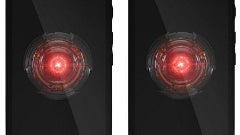 Hidden inside the FCC documentation about the trio of DROIDs that Verizon is about to unleash on us in a few hours is the information on their actual battery capacities.
The values are as follow: the
DROID Mini
XT1030 will sport a
2000 mAh
unit,
DROID Ultra
XT1080 is backed by a
2130 mAh
juicer, and the almighty
DROID MAXX
XT1080M will sport a
3500 mAh
monstrosity, which is more akin to powering a phablet these days.
The original MAXX has a 3300 mAh battery, so there is a positive development in that department, but the other two are simply average in terms of capacity, to keep their profile trim and slender, it seems. Wireless charging is allegedly built into the battery pieces, all phones sport NFC radio, and Wi-Fi a/b/g/n.