Banned from Apple, AppGratis recommendation tool finds the promised land on Android
12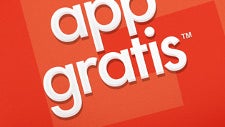 AppGratis is one of those few apps that are bound to be popular - it brings you apps discounted to the sweet price of zero every single day. Apple obviously did not like the idea of having another app recommendation tool besides its own iTunes and
kicked AppGratis out of the App Store
within days after its launch.
Good news is that the developers behind it from iMediapp did not give up and a month after it got kicked out of the App Store, AppGratis has arrived on Google Play, the marketplace for the world's most popular smartphone platform.
Google and Android also seem to be much more liberal in their app oversight, so we doubt AppGratis will disappear from the Play store.
Actually the app is pretty simple and clean. It just gives you a daily deal with a free app. That refreshes everyday and you also get to see what you missed in previous days but you cannot download any of earlier available apps for free.
That's it, a neat app recommendation tool, and it's free, so it definitely wouldn't hurt checking it out at the link below.
source:
Pocket Gamer