Back up the wagon: Isis adds Wells Fargo cards to the mix
10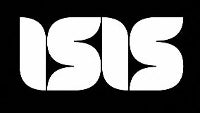 Isis is the mobile payments firm owned by Verizon, T-Mobile and AT&T. On Friday it announced that it had reached an agreement with Wells Fargo which will allow those sporting a consumer credit card from the bank to load the card into their Isis Mobile Wallet. This will allow Wells Fargo cardholders to make secure payments, score loyalty reward points, and redeem coupons with a tap of the phone.
To enter your Wells Fargo card into your Isis wallet, you need to have one of the 50 handsets offered by the three carriers that supports the system. An enhanced SIM card can be received from one of three carriers, which will allow you to download Isis from the Google Play Store. Or, you can visit one of the local retail outlets belonging to Verizon, T-Mobile or AT&T and the reps at the store will be more than happy to install the service and load the card.
The Isis Mobile Wallet can be used at "
hundreds of thousands of merchants nationwide
".
"We are committed to helping our customers succeed financially. Helping them make payments when, where and how they want is part of that promise. Our customers lead mobile lives and their ability to pay for things should reflect that fact. During this pilot phase with Isis, we will test and learn with customers who want to be on the leading edge of this technology."
-Peter Ho, manager of digital payments, Wells Fargo
source:
Isis
via
PhoneScoop