BBM retains more users than most other Android messaging apps
99+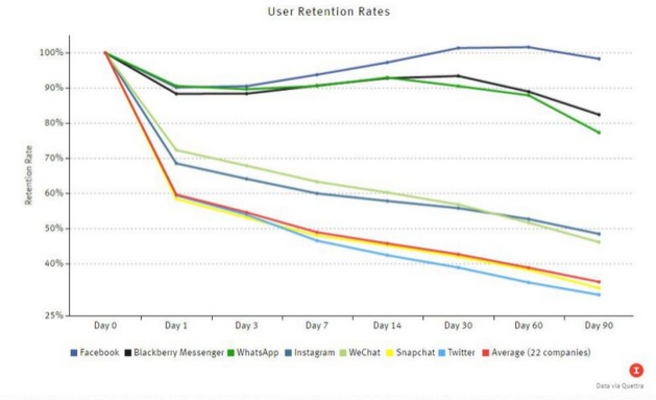 Data shows that BBM retains more users than most other messaging apps
According to data from Quettra, which was reported by financial cable channel CNBC, BBM was second among 22 Android messaging and social apps tracked by Quettra for user retention. The data shows that BBM kept 93% of its users after 30 days. That is well above the average 43% retention rate after 30 days achieved by all of the apps in the study.
89% of BBM users remained loyal after 60 days. After 90 days, that figure was 82%. The only messaging app that outperformed BBM was Facebook. Of the 52 million Facebook users tracked by Quettra, a remarkable 98% of them were still using the app after 90 days. A much smaller 31% of the 19.4 million Twitter followers surveyed were still using the app 90 days after installing it. Of the 1.4 million Tumblr users followed by Quettra, only 14% were still using it after 90 days.
Quettra tracks app usage on 75 million Android phones around the world. That represents 6% of global users. The 22 messaging apps tracked for the study included Facebook, BBM, Instagram, WhatsApp, WeChat, Snapchat, Tumblr and Twitter.
BBM is available for the Android, iOS, Windows Phone and BlackBerry platforms.
source:
Quettra
,
BlackBerry
via
CNBC