BBM for iPhone beta offers iOS 8 theme and more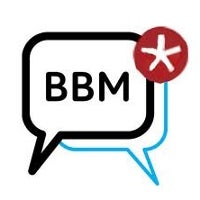 The beta version of the BBM for iPhone app includes some goodies that eventually will be available on the public version of the app. A new build of the beta was released today, and adds an improved suggestion engine to help iPhone users find their BBM friends. The update also allows someone viewing a timed message, to see it more than just once before it disappears.
The app's UI has been changed, so that it works better with iOS 8. In fact, with the BBM for iPhone beta, the messaging app makes a much better appearance on the iPhone. The beta also supports the use of stickers in group chats. Considering that BlackBerry has only allowed iPhone users only a limited time to join the beta, many of you might have to wait until the public version of the app receives these features before you get to see them in action.
BlackBerry has seen a surge of new BBM members since it opened up the messaging app to iOS, Android and Windows Phone users.
BBM now has 91 million subscribers,
and BlackBerry is positioning it as an app that allows advertisers to reach a wide range of demographics.
source:
MobileSyrup