Update to BBM for Android includes a faster and lighter UI
2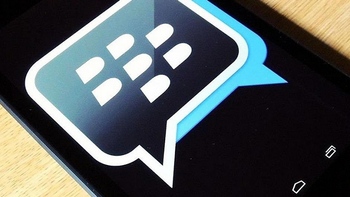 Do you use BBM as a messaging app on your Android powered device? If you do, you might be interested in knowing that an update is being disseminated that adds several new features including a faster and more responsive UI. If you already have BBM installed on your Android device but have not yet received the update, go to the Google Play Store and tap on that big fat juicy burger menu in the search field. Go to
My apps & games
and check to see if an update is available for BBM. If so, tap on the box marked update. If you can't wait for it to hit your phone, you can always re-install BBM from the Google Play Store.
So just what are the changes that this latest version of BBM brings? Glad you asked. The changelist includes:
Faster & lighter version of BBM: Opens faster and more responsive UI.
Storage management: Ability to see and clear storage use by category (photo, videos, chats).
Automatic website preview when you share a URL in a chat.
Contact picker improvement: It's simpler now to share content to your contacts.
Draft message preview when you share a channel post or discover content.
The website preview seems like a nice addition so you can see in advance the website that the person you're chatting with wants you to see. And clearing up storage by category allows you to decide what content you want to keep instead of tossing the baby out with the bathwater.
If you want to install BBM on your phone, click on the appropriate sourcelink below. Keep in mind that this update is only available for the Android version of the messaging app.