Asus ZenFone gets Android 4.4 KitKat
5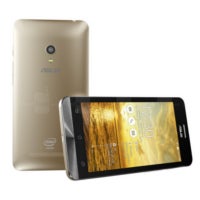 Asus ZenFone users will be happy to know that there is a new firmware update rolling out, which upgrades their system to Android 4.4 KitKat. Well, so far, the upgrade is only relevant for the
ZenFone 4
and
ZenFone 5
, while the biggest of the trio – the
ZenFone 6
– only has a small update, addressing system stability improvements. We suspect that it will be getting some KitKat goodness soon, as there doesn't seem to be a reason for Asus to skip it.
The new firmware brings improvements to Miracast's compatibility and some new functions, such as a Do Not Disturb Mode; Call Guard (Chinese and Taiwanese models only); full dual SIM standby (for dual SIM models); filter effects for videos; and "Reply via Call-in SIM card " - a function that will, supposedly, automatically pick the right SIM card to make the call with, though, not much information is given.
Asus warns that downloading the incorrect firmware for your device may cause a system failure. To check the exact model number of their ZenFone, one must go to Settings -> About -> Model number. You can download the proper firmware for your device from the linked page in the source below.
And do let us know how you like KitKat on your ZenFone!
Download new firmware:
Asus Support Page
The ZenFone Trio