Asus ZenFone 6 first update brings important camera improvements
4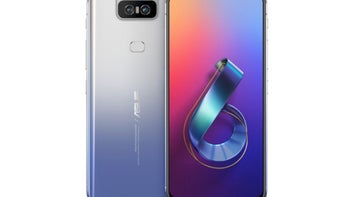 The ZenFone 6 hasn't even been released in the United States and Asus is already pushing out a major update that brings important camera enhancements. If you plan on getting one when
Asus will launch the ZenFone 6 in the US in July
, here is what to expect from the first ZenFone 6 update.
If you didn't know,
Asus ZenFone 6
packs a so-called motorized flip camera, which allows users to take both selfies or regular photos. It basically acts as both rear and front cameras to ensure that you take the best pictures in every scenario.
Well, it looks like the ZenFone 6's camera needs some adjustments, so Asus has decided to address that in the first update, which focuses exactly on this aspect. First and foremost, the camera Super Night Mode and HDR+ Enhanced mode received considerable improvements on image processing speed and image quality.
Furthermore, the update should add volume key functions, which will allow users to control the flip camera rotation. Basically, you can set the volume key as shutter, zoom, or flip camera in the Asus Camera app settings manually.
The smart key can now be used as shutter to take pictures in Camera mode, and the camera rotation stability has been improved as well. Also, the default wallpaper and ringtone have been updated too, while the translation strings in Settings have been optimized.
According to
Asus
, its server pushes out the update in batches, which means that it will take some days before everyone will receive the notice. However, you can manually check for it by heading to System settings in the Settings / System.