Asphalt 8: Airborne now live on Android and iOS
19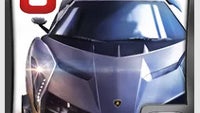 Asphalt 8: Airborne is finally out for Android, iPhone and iPad. The anticipated eighth game of the Asphalt series takes your car airborne with new tracks with platforms and stones to jump off and defy gravity for a few sweet moments.
The new Asphalt features a brand new realistic physics engine, a massive 180 events, 47 cars and new game modes. Asphalt 8: Airborne supports simultaneous online multiplayer, but you can also compete with friends in asynchronous challenges, and all of that is recorded in leaderboards.
The game has eight maps with seven of them being brand new. Racing from the Nevada desert, the busy streets of London, Tokyo and driving through frozen tracks in Iceland, Asphalt 8 takes you through all that. The last, eighth map is a renewed map of Monaco. All of that racing comes with new weather effects for more immersive experience.
Asphalt 8: Airborne costs $0.99 and you can get it at the link below.
Download
Asphalt 8: Airborne on iOS
Download
Asphalt 8: Airborne on Android