Are you pre-ordering the Samsung Galaxy Note 7?
59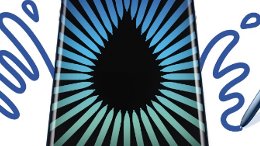 Yesterday, right after Samsung announced the
Galaxy Note 7
, we published a poll asking you if you liked the brand new smartphone.
The majority voted yes
, which means Samsung ticked most of the right boxes with the Note 7.
But liking a phone and being ready to pre-order it are two different things. Thus, we now have a new question: are you pre-ordering the Galaxy Note 7? In case you haven't heard, starting today, August 3, the device
is available to pre-order
from Verizon, AT&T, T-Mobile, and Sprint. Tomorrow, August 4, US Cellular will open pre-orders, too. Prices start at $849.99 (off contract, of course), and all customers who pre-order will receive at least one gift - including a free Gear Fit 2 band, or a 256 GB Samsung memory card (you can not choose both). We should also mention that, if you place a pre-order, you
may
receive your Note 7 before the official release date (August 19).
Compared to the Note 5, the Galaxy Note 7 offers important improvements and new features, including a dual curve screen, dust- and water-resistance, 64 GB of storage space by default, microSD card support, and iris scanner. For a closer look at the new smartphone, here's
all you need to know about the Galaxy Note 7
.