Are you always buying flagships, or are you hunting for the best value-for-money ratio?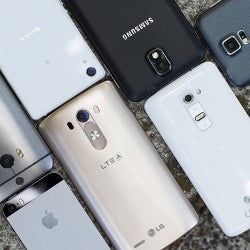 Flagship phones are no doubt at the top of their game when it comes to the latest and greatest specs, software version, and overall appeal, but all of these niceties come at a price, too. It's often north of 600 USD or EUR without carrier subsidies, and 200 when subsidized, but in exchange for a lengthy (and expensive) two-year contract.
Some of us just can't resist always having the latest and greatest, though, and we either upgrade and ditch what we have at a loss to acquire the newest flagship, or buy it outright at the unpleasant early adopter pricing. Naturally, the rapid pace of mobile innovation itself makes it harder and harder to cling onto a phone for at least two years, as the flagship cycle has now shortened to the puny six months for a bunch of major manufacturers.
Still, whose who can resist the urge to always buy the latest and greatest, are in for a treat these days, as hunting the best value-for-money offering has never been so rewarding. Last year's flagships, for instance, come with 1080p displays, quad-core processors, and high-res cameras for half the price, and there are numerous current midrangers that give you a stellar smartphone experience for the money. That's why we wanted to ask you are always buying flagships when the mood or the necessity warrant a new phone, or are you looking for the best value-for-money ratio first? These two rarely coincide, so take your pick, and sound off in the comments.