Are you a wannabe business app developer? PowerApps is updated in the Windows Store to v2.0.562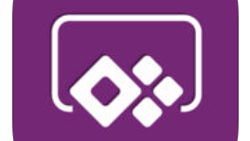 Microsoft's PowerApps app is a dream come true for wannabe developers. Even if your coding experience is null, with this app you can build iOS, Android and Windows Phone business applications that you can create, use and share with other members of your team. Today, an update has been sent out to the version of PowerApps in the Windows Store that takes it to v2.0.562.
Among the changes is support for the Back button on Windows Phone. Click on that button and the app will shut down. In addition, there is now improved memory usage when you run an app. The entire change list reads:
Support for universal links on iOS and Android devices.
Back button support on Windows Phone devices.When you press the Back button, the app closes.
Better experience when you delete an app.When you delete an app from https://web.powerapps.com, the app is deleted when you reopen PowerApps Mobile or Dynamics 365.
Support for context variables in delegable expressions.
Improved memory usage when you run an app.
Added AutoHeight property to the HTML text control.
Improved performance and fixed a variety of bugs, including in the Microphone, Ratings, Dropdown, and Camera controls.
The PowerApps app allows you to help co-workers automate tasks and get more work done from anywhere, using major mobile platforms. Only those handsets running Windows 10 Mobile can install this app from the Windows Store.
Download and install PowerApps (iOS|Android|Windows10Mobile)
source: MSPoweruser