Apple demonstrates how to make the most out of your iPhone's camera in new video tutorials
1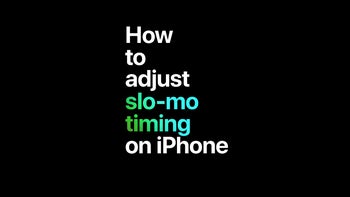 We are certain the vast majority of iOS users have already mastered the ins and outs of the iPhone camera app, but when it comes to more advanced photography and videography-related techniques, you can never have too many tutorials and guides.
One can always learn something new everyday, and today, Apple has a pretty good chance of giving a few pretty important bits of knowledge on how to use your iPhone's camera to your best advantage and master artistic black and white photography, overhead product shots, and finally, ace the timing of your slow-mo videos in post-processing.
The tutorials are short and sweet and are available for you to watch right below.
Thanks for the tip, Telefoonabonnement.nl!