Apple to launch Apple iWatch in the second half of 2014, priced between $149 and $229?
30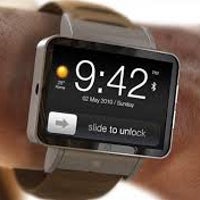 With the
Samsung Galaxy Gear smartwatch expected to see the light of day on September 4th
, alongside the
Samsung Galaxy Note III
(and the
Sony Xperia Z1
AND the EspressOn interchangeable lens), Samsung has already beat out Apple in the so-called arms race which puts both companies in unusual positions. For example, how would history have been different if Samsung had launched a touchscreen smartphone before the OG
Apple iPhone
?
Apple has had some problems with the iWatch and
has been aggressively hiring engineers to get the watch finished
. When will that be? According to an analyst at CIMB Group, Apple's smartwatch will be released
in the second half of next year. The analyst says that the device will be priced between $149-$229 and that consumers will purchase the iWatch as a replacement for their Apple iPods. The analyst expects 63.4 million units of the iWatch to ship in 2014.