Apple support document reveals which cars offer wireless charging for iPhone 8/8 Plus
6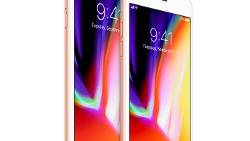 Apple posted a new support document on Monday that focuses on automobile manufacturers producing cars that come equipped with built-in Qi-certified wireless chargers compatible with the
Apple iPhone 8
and possibly the
Apple iPhone 8 Plus
. The reason why certain cars might only
possibly
support wireless charging for the iPhone 8 Plus has to do with the larger size of that model and the limited space of the charger in some of the automobiles. Apple suggests that before you buy a car with a wireless charger, make sure your phone fits first.
With the size restriction of the Apple iPhone 8 Plus in mind, these manufacturers offer Qi-compatible wireless charging:
Audi
BMW
Chrysler
Ford
Honda
Mercedes-Benz
PSA
Toyota
Volkswagen
Volvo
The following 2018 Buick, Cadillac, Chevrolet, and GMC vehicles support wireless charging for the iPhone 8 and possibly the iPhone 8 Plus. Keep in mind that the 2017 and earlier models of these cars might have wireless chargers but they are not Qi-certified and will not work with the 2017 iPhone models:
2018 GMC Terrain
2018 GMC Yukon
2018 GMC Sierra
2018 Chevrolet Bolt
2018 Chevrolet Tahoe
2018 Chevrolet Silverado
2018 Chevrolet Suburban
2018 Cadillac Escalade
2018 Buick Enclave
Besides the Apple iPhone 8 and Apple iPhone 8 Plus, the
Apple iPhone X
will also support wireless charging. Once that model is launched on November 3rd, we'd expect Apple to update this support document to include the new phone. Since the tenth anniversary model is only slightly larger than the iPhone 8, there shouldn't be any problems with it fitting with the wireless chargers inside these cars.
source: Apple