Apple's manufacturers ramping up production of new iPad and AirPods parts
1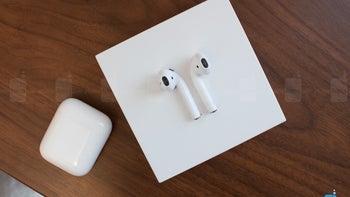 Apple's
March 25 event
is around the corner and naturally, rumors about it are abundant. The event is expected to be focused on new services but its almost inevitable that there will be a hardware release or two, even if there won't be any dedicated time for them during the presentations.
The latest news coming from distant Taiwan seems to confirm that.
According to DigiTimes
, some of Apple's part suppliers are preparing to ramp up production of components for new products.
Flexium Interconnect and Zhen Ding Technology are manufacturers of flexible PCB (printed circuit boards) that are reportedly starting production of PCBs for a new iPad model. Rumors are that Apple is going to refresh its iPad Mini. The last model of the line came out in 2015, so it's long overdue for an overhaul. The revamp is expected to be primarily internal, however, so expect a familiar looking iPad with a more powerful chip.
Both part suppliers are also providing components for the current line of iPhones. The release of a new iPad comes as a blessing for them since both saw their orders reduced after demand for the iPhones was weaker than anticipated.
At the same time, two other companies, Compeq Manufacturing and Unitech PCB, are now working on rigid-flex boards for the yet unannounced AirPods, according to sources within the industry. Tech insiders are still divided whether Apple is going to introduce the AirPods 2, or a less meaningful refresh of its popular earbuds that may consist only of a new wireless-charging case.
If Apple does indeed announce new hardware products on March 25, preorders will likely begin either on the same day or within a week. If you've been itching for a new Apple gadget for a while, the time has almost come!