Apple seeks sales ban on twenty older Samsung models
58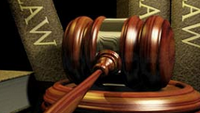 Apple has filed with the U.S. District Court of San Jose seeking a sales ban on twenty older Samsung devices that are no longer sold in the U.S. Lest you think that this seems like a wasted effort on the part of Apple, the Cupertino based tech titan says that even though Samsung no longer sells these models it "
in no way diminishes Apple's need for injunctive relief."
Apple says that such relief could help it in the future if the need arises to "
combat
" future patent infringement by Samsung.
For example, if Apple can win an injunction on the
Samsung Galaxy S II
, and Apple's attorneys can prove that the Galaxy S II is not much different that the
Samsung Galaxy S III
, bingo, Apple has an injunction on a newer model. The twenty phones at issue
were found to have infringed on Apple's patents during the 2012 patent trial
. Apple first sought an injunction, but the request was turned down by Judge Lucy Koh as she said that Apple failed to prove that it was suffering "irreparable harm" from the continued sale of the products.
"Samsung's claim that it has discontinued selling the particular models found to infringe or design around Apple's patents in no way diminishes Apple's need for injunctive relief. Because Samsung frequently brings new products to market, an injunction is important to providing Apple the relief it needs to combat any future infringement by Samsung through products not more than colorably different from those already found to infringe."
-Apple's court filing
On November 18th the Federal Court of Appeals ruled that Judge Koh was right about Apple's design and trade dress patent, but was wrong when it came to Apple's utility patents. Even with this new ruling, it might be a moot point because most of Samsung's newer models are part of a second patent suit between the two rivals that is expected to start in the first quarter of 2014.
source:
TheRegister
Recommended Stories