Apple's watchOS 4.3 developer beta update hints that the AirPower release may be near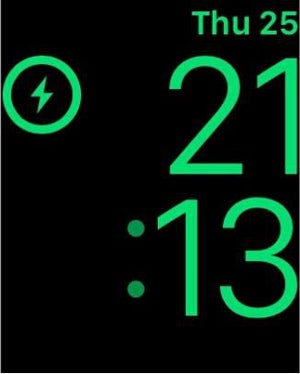 Nightstand's new portrait orientation hints at a nearing AirPower launch
Concurrently with the
iOS 11.3 public beta
, Apple released the watchOS 4.3 developers' beta, too, and, among all the new features in there, there are hints of an imminent
AirPower
wireless charger announcement. How so?
Well, the Nightstand feature, which lights up the Apple Watch to show time and charge in bright green when the timepiece is resting on its side at the puck charger, has been expanded to include portrait orientation, too. When might this prove useful? When it's lying on Apple's upcoming AirPower charging mat, of course, alongside your iPhone and AirPods.
What else is new in watchOS 4.3? Well, Apple Watch users will be delighted to learn that the iPhone music controls are back. The ability to manage tunes running on your handset via your watch was lost for a bit, but is apparently back by popular demand. Now, the words "On iPhone" appear along with the playlists in the Music app, letting you again throw songs via AirPlay on your iPhone by means of the Apple Watch on your wrist. There is also a new "Speaker" option in Control Center, ready for when your
HomePod
gets
delivered at the front porch in two weeks
.