Analyst expects new iPhones to be available in gold, blue, orange, and more
2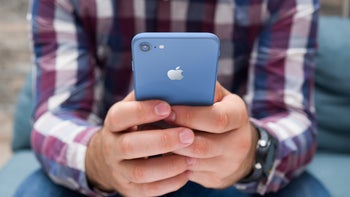 What the upcoming LCD iPhone could look like in Blue
Back in May, it was speculated that the upcoming LCD iPhone would cater for younger audiences by being offered in a
number of vibrant colors
, although no confirmation of the plan was given at the time. But today, a new report by analyst Ming-Chi Kuo claims Apple's new iPhone models may be available in up to eight colors.
Starting off with the premium 2018 iPhone X and X Plus, the Silicon Valley-based giant is once again expected to offer the models in Space Grey and Silver. However, in addition to this, the
Rose Gold variant
that was canceled last year is finally expected to make an official appearance. On the topic of how the company will choose to price its two models, the updated iPhone X is expected to see a price drop to $899, which will allow the larger 6.5-inch offering to occupy the $999 price point. As expected, though, different storage configurations will push the models past the $1000 mark.

Moving on to the lower-cost LCD offering, Apple looks set to switch things up a bit on the color front in a bid to differentiate the product from its two premium models. In fact, the options are largely reminiscent of 2013's iPhone 5C. After all, Kuo is expecting "blue, red, and orange" variants to be made available alongside more traditional "black" and "white" editions, although the latter two could potentially be in reference to the Space Grey and Silver models that are offered now. In any case, Kuo expects the firm to price the 6.1-inch LCD iPhone at $699.
In light of all of these details, Kuo is now expecting the LCD iPhone to prove even more popular, accounting for 55% of all
new iPhone
sales upon launch, and possibly picking up the pace throughout next year. Moreover, the analyst is also expecting overall sales growth for the brand.
Recommended Stories