2019 iPhones to be just as water resistant as the iPhone XR and iPhone XS/XS Max
29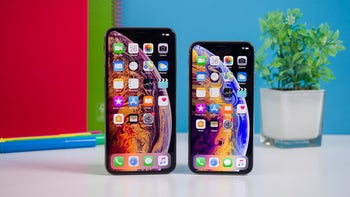 Apple iPhone XS and XS Max
At its annual hardware event just over a month ago, Apple unexpectedly announced that it had boosted the water and dust resistance level of its new
iPhone XS and XS Max
, and iPhone XR from IP67 to a new rating of IP68. And in a new research note released today, analyst Ming-Chi Kuo has stated that
Apple
will maintain this level of resistance next year.

This confirmation isn't exactly surprising considering the 2018 iPhone lineup effectively has the highest level of water and dust resistance possible according to the IP standard. However, Apple could improve upon its current devices by increasing the resistance to cover higher levels of pressure or depth. According to Kuo, though, this will not be the case, so consumers should expect the same IP68 rating at a maximum depth of 2 meters for 30 minutes.
Considering the 2019 iPhone series is almost an entire year away, it's a bit too early to begin talking about their features, although an all-screen design is more or less guaranteed. Fortunately, it isn't too early to talk about
Apple's iPhone XR
.

The smartphone was announced last month but, due to production issues related to the LCD panel, was delayed until late October. Fortunately, late October is soon, with pre-orders set to start this Friday, October 19, and shipments expected to follow the following Friday, October 26.