Apple iPhone 6s vs iPhone 6 vs iPhone 5s: specs comparison
4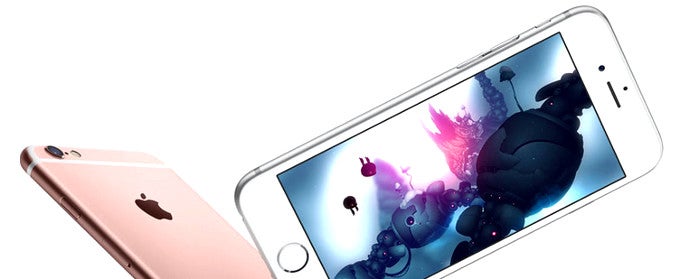 The new Apple iPhone 6s is here and it brings heaps of improvements, making it one of the biggest upgrades for the series.
In order to fully understand the scope of changes, though, we need to look at things from a cold-blooded specs perspective and put it in the context of previous iPhones.
All the specs, side by side
So how does the new iPhone 6s specs compare against that of its predecessors: the 2014 iPhone 6 and the 2013 iPhone 5s? We take a look at all the important specs side by side, so that you can easily notice the areas, where Apple has made improvements.
Naturally, some things like the Force Touch functionality remain off the spec sheet, and we'll be looking at all of these in separate articles. With this in mind, take a look at our iPhone 6s vs iPhone 6 vs iPhone 5s specs comparison right below.
500 cd/m2 (nit)
500 cd/m2 (nit)
500 cd/m2 (nit)
Oleophobic coating, Ambient light sensor, Proximity sensor
Oleophobic coating, Scratch-resistant glass, Ambient light sensor, Proximity sensor
Pressure-sensitive, Oleophobic coating, Scratch-resistant glass, Ambient light sensor, Proximity sensor
Apple A7 (28 nm)
Apple A8
Apple A9 APL0898
Dual-core, 1300 MHz, Cyclone, 64-bit
Dual-core, 1400 MHz, Cyclone ARMv8-A 2nd gen., 64-bit
Dual-core, 1840 MHz, Twister, 64-bit
PowerVR G6430
PowerVR GX6450
PowerVR GT7600
64GB, not expandable
128GB, not expandable
128GB, not expandable
iOS (12.x, 11.x, 10.x, 9.x, 8.x, 7.x)
iOS (12.x, 11.x, 10.x, 9.x, 8.x)
iOS (15.x, 14.x, 13.x, 12.x, 11.x, 10.x, 9.x)
10.4 days (250 hours)
the

average

is 29 days (688 h)
10.4 days (250 hours)
the

average

is 29 days (688 h)
10.0 days (240 hours)
the

average

is 29 days (688 h)
10.00 hours
the

average

is 0 h (0 min)
14.00 hours
the

average

is 0 h (0 min)
14.00 hours
the

average

is 0 h (0 min)
3G: 10 hours; LTE: 10 hours; Wi-Fi: 11 hours
3G: 10 hours; LTE: 10 hours; Wi-Fi: 11 hours
40.00 hours
50.00 hours
50.00 hours
10.00 hours
11.00 hours
11.00 hours
Single camera
Single camera
Single camera
8 MP (Sapphire crystal lens cover, Autofocus, BSI sensor)
8 MP (Sapphire crystal lens cover, PDAF, BSI sensor)
12 MP (Sapphire crystal lens cover, PDAF, BSI sensor)
Aperture size: F2.2; Focal length: 29 mm; Sensor size: 1/3"; Pixel size: 1.5 μm
Aperture size: F2.2; Focal length: 29 mm; Sensor size: 1/3"; Pixel size: 1.5 μm
Aperture size: F2.2; Focal length: 29 mm; Sensor size: 1/3"; Pixel size: 1.22 μm
1920x1080 (Full HD) (30 fps), 1280x720 (HD) (120 fps)
1920x1080 (Full HD) (60 fps), 1280x720 (HD) (240 fps)
3840x2160 (4K UHD) (30 fps), 1920x1080 (Full HD) (120 fps), 1280x720 (HD) (240 fps)
Time-lapse video, Picture-taking during video recording, EIS
Time-lapse video, Continuous autofocus, Picture-taking during video recording, EIS, Video calling, Video sharing
Time-lapse video, Continuous autofocus, EIS, Video calling, Video sharing
1.2 MP
1.2 MP
5 MP
1280x720 (HD)
1280x720 (HD)
4.87 x 2.31 x 0.30 inches (123.8 x 58.6 x 7.6 mm)
5.44 x 2.64 x 0.27 inches (138.1 x 67 x 6.9 mm)
5.44 x 2.64 x 0.28 inches (138.3 x 67.1 x 7.1 mm)
3.95 oz (112.0 g)
the

average

is 6 oz (171 g)
4.55 oz (129.0 g)
the

average

is 6 oz (171 g)
5.04 oz (143.0 g)
the

average

is 6 oz (171 g)
Back: Aluminum
Back: Aluminum
Back: Aluminum
Fingerprint (touch)
Fingerprint (touch)
Fingerprint (touch)