Apple iPhone 5s and Apple iPhone 5c now available from Boost Mobile starting at $349.99
12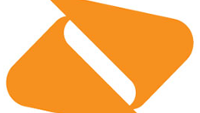 Earlier this month, a tweet from evleaks alerted us that
Boot Mobile would soon be offering the Apple iPhone
. The good news on Friday for Boost customers and especially new Boost customers is that the
Apple iPhone 5s
and
Apple iPhone 5c
are now available from the pre-paid carrier. The regular price of the phone is $100 less than the price Apple charges for both models, But from now through November 24th, new Boost customers can take an
additional $100
off the price of either iPhone model. That means for $349.99, you can buy a 16GB iPhone 5c. For $449.99, the 32GB iPhone 5c can be yours.
The Apple iPhone 5s starts at $549.99 with the extra $100 discount. That is for 16GB. The 32GB model is $649.99 and the 64GB version is $749.99. Remember, after November 24th, the prices go up by $100. And if you want to spend even less, you can buy an 8GB
Apple iPhone 4s
for $199.99. Keep in mind that these prices are available inside Boost Mobile stores only. You can find a Boost Mobile store near you that offers the iPhone 5s and iPhone 5c by visiting Boost Mobile's website.
Boost offers a $55 a month unlimited talk text and web plan. For every 6 on-time payments, the price drops by $5 a month until it hits a floor of $35 a month. The unlimited data is 4G for only 2.5GB before the speeds get throttled. Video gets streamed at 3G speeds.
Right now, Boost's web site is showing that all versions of the Apple iPhone 5s are out of stock while there is inventory of the Apple iPhone 5c.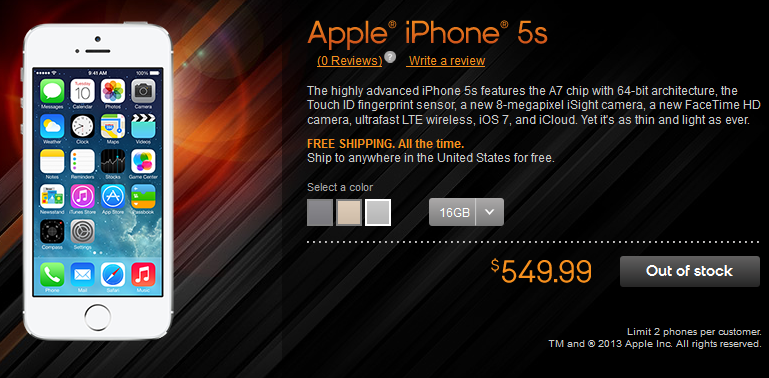 The Apple iPhone 5s (pictured) and Apple iPhone 5c are now available from Boost Mobile
source:
BoostMobile
via
GigaOM