Apple iPad mini torn down: stereo speakers, screen from Samsung
23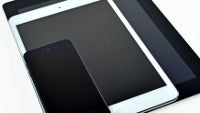 If you wanted to see the
Apple iPad mini
from the inside you are not alone, and what's more important - now you can. Device surgeons from iFixit have gotten their hands on the 7.9-inch iPad and are posting the teardown live.
They are almost done, and it seems the iPad mini is not extremely tough to repair. For once the LCD and front glass are separate, so you can replace just one of them. Additionally, somewhat surprisingly Apple has used a Samsung-made LCD. This contradicts rumors about Apple trying to cut its ties with Samsung, but it could also be the case that Samsung is not the only company making screens for the iPad mini.
Good news is - as we've recently learned - that the iPad mini features stereo speakers in an improvement over earlier iPads. This is one of the benefits from the smaller Lightning connector, and you thought there weren't any!
Check it all out at the source below.
source:
iFixit