Apple is preparing a 10.2-inch 'iPad 7' and new 10.5-inch iPad, source claims
3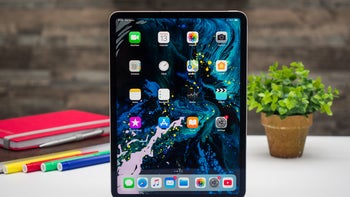 On March 25th, Apple will be holding
a media event
which should see it introduce new subscription-based services, second-generation AirPods, and some refreshed iPads. The latter should include a new iPad Mini and a successor to last year's 9.7-inch iPad.
Until now, rumors have suggested that Apple's refreshed iPad will either retain its 9.7-inch display or adopt a slightly larger 10-inch panel. But today, one previously reliable
source
has thrown a wrench into the works by claiming that Apple will release a 10.2-inch "iPad 7" and a slightly larger 10.5-inch model. The former, according to the tipster, will be a direct successor to last year's 9.7-inch tablet, while the latter will be a totally new tablet that won't carry the iPad Pro branding.

Considering the tiny difference in display size, it's unclear how Apple will justify releasing two non-Pro iPad models of similar characteristics. The larger model could, however, help the brand bridge the gap between its budget tablets and premium iPad Pro lineup.

At the moment, consumers can purchase either the regular iPad for $329 or the aging iPad Mini 4 for $399. The next tablet Apple offers costs $649, but this is for the old 10.5-inch iPad Pro. The new 11-inch variant kicks off at a whopping $799. Hence why an iPad that costs in the region of $500 to $550 could be just what Apple needs.

Internally, the slightly pricier iPad could utilize the A12 Bionic found inside the latest iPhones rather than the more powerful A12X Bionic that Apple uses inside the iPad Pro series. The tablet may also maintain the Touch ID scanner – this would then allow Face ID to be reserved for the company's more advanced tablets – and keep the Lightning connector, to help Apple further differentiate its premium iPads.

The source in question stated that the new 10.2-inch and 10.5-inch iPad models won't arrive at the same time. As a result, it seems likely that Apple will announce the iPad Mini 5 and 10.2-inch model later this month at the"It's show time" event. The larger 10.5-inch device, on the other hand, may make its debut in June at WWDC.