Apple has paid out $70 billion to developers since the launch of the App Store
25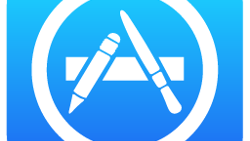 July 10th, 2008 was a very important date in smartphone history. On that date, Apple launched the App Store and things were never the same. Currently, the App Store is available in 155 different countries. Speaking of the App Store, Apple announced today that since day one, it has paid out more than $70 billion to app developers whom receive 70% of the revenue received generated by their paid apps. Apple keeps the remaining 30%.
Apple says that over the past year, the number of downloads from the App Store has increased a whopping 70%. And with the subscription business model now offered for all 25 app categories, paid subscriptions are up 58% year-over-year in 2017 to date. An example of a subscription business model would be
Netflix
, which charges subscribers monthly for streaming video.
"People everywhere love apps and our customers are downloading them in record numbers. Seventy billion dollars earned by developers is simply mind-blowing. We are amazed at all of the great new apps our developers create and can't wait to see them again next week at our Worldwide Developers Conference."-Philip Schiller, senior vice president of Worldwide Marketing, Apple.
According to Apple, Gaming and Entertainment are its top grossing app categories. Photo and video apps have seen their revenue climb 90% over last year, while Lifestyle and Health apps have seen their gross rise 70% year-over-year.
source: Apple