Apple gets sued for $2 billion by German patent troll
48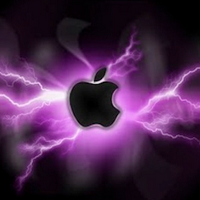 Apple has been sued for $2 billion in Germany, by a company that claims the Cupertino tech giant infringed on its licenses for cellular technology. A company called IPCom GmbH has accused Apple of improperly using a patent that gives priority to emergency calls on a mobile network. The patent was purchased in 2007 from German automobile parts manufacturer Robert Bosch GmbH.
This particular patent has been the subject of another court battle. Apple, Nokia, Ericsson, HTC and Vodafone tried to get the European Patent Office to declare this bit of intellectual property declared invalid. And Apple isn't the only tech company to be sued by IPCom in a suit related to this particular patent. Finnish handset manufacturer Nokia and others have been sued over illegal use of the patent, according to the German patent troll.
IPCom is demanding that Apple pay it €1.57 billion ($2.12 billion USD) for infringing on its IP. The company states that the patent is extremely important in the industry because it enables emergency responders like the police to have priority on a crowded and overloaded mobile network.
Apple has declined to comment on the suit.
source:
WSJ