Apple debuts new iPad ad during the Academy Awards telecast
17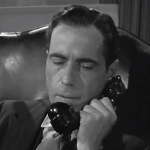 Apple iPhone
that showed different clips from television and the movies showing people answering the telephone and saying "Hello," and little did anyone know what would be in store for them in the years ahead. That one ad gave way to the first series of legitimate Apple iPhone spots with such famous moments as the calamari ad, the dog riding the skateboard on the YouTube focused spot, and perhaps the most iconic of them all, the ad showing off the
mobile Safari browser
with the
New York Times
web site being displayed. For years afterward, and even up to the launch of the
Motorola DROID
when
Motorola officials showed off the browser on the phone by displaying the New York Times web site
, the Times became something of a gold standard for mobile browsers.
What brings this all to mind is the new ad for the Apple iPad that was played during last night's telecast. The ad showed a number of movie-related words quickly being displayed, intertwined with photography based apps for the iPad. Not only has Apple come a long way since that 2007 "Hello" spot (which we've taken the opportunity to include below), but the industry in general continues to move ahead with faster processors, larger screens and more features, most of which we could
never have dreamed of
in 2007.
source:
Apple
via
TUAW