Apple becomes world's third-biggest phone maker in Q4 2011
13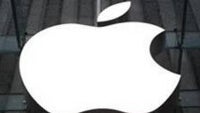 Apple has delivered a
historic Holiday quarter in 2011
, and that's not just because it topped Samsung to become the new smartphone king, but also because its iPhone sales propelled it to become the world's third-largest phone maker, a report by IDC said.
The analytical company released its data for December, summing up a quarter of higher than expected growth for the industry.
Global phone shipments reached 427.4 million
in the last trimester of the year.
The iPhone 4S was singled out as one of the main reasons for the bigger growth, but otherwise the industry did suffer from
"weaker macroeconomic conditions."
"The introduction of high-growth products such as the iPhone 4S, which shipped in the fourth quarter, bolstered smartphone growth. Yet overall market growth fell to its lowest point since 3Q09 when the global economic recession was in full bloom,"
IDC analyst Kevin Restivo summarized.
In the top 5 phone makers, Apple, Samsung and ZTE were the winners, with continued growth, while the other two - Nokia and LG suffered from declining sales in Q4 2011.
Interestingly, feature phones still accounted for most of the phones sold by all companies in the top 5 except for Apple.