Here's why Apple's quarter is not only record shattering - it's historic
58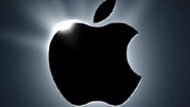 That's not just a record-breaking quarter - it's a historic one, we need to put in the perspective of not only the industry but the global market to really see how successful Apple was.
Here's the breakdown of the facts:
-
Apple's
$13 billion
profits surpassed Google's entire revenue
of $10.6 billion. Actually, Apple's profits for the year exceed Google's revenue for the year as well.
- Apple's $13 billion profits actually
equaled Apple's own revenue
in Q4 2010. Which was only 15 months ago.
- Apple's quarter is the
second strongest in US history
, the fourth strongest globally. It's on that list with 18 other companies. You might notice all of the rest are oil and gas companies.
- Apple's market cap makes its
worth more than
whole countries like
Greece
.
- Apple's cash reserves now stand at $97.6 billion - which is more than all companies except for the biggest 52.
- Apple's
margins are staggering
. While Walmart made nearly double the revenue, Apple had four times the profits.
- Apple's gross margin for the quarter was 44.7% - so big, it got CFO Peter Oppenheimer stunned impressed and he's been working at Apple for 15 years.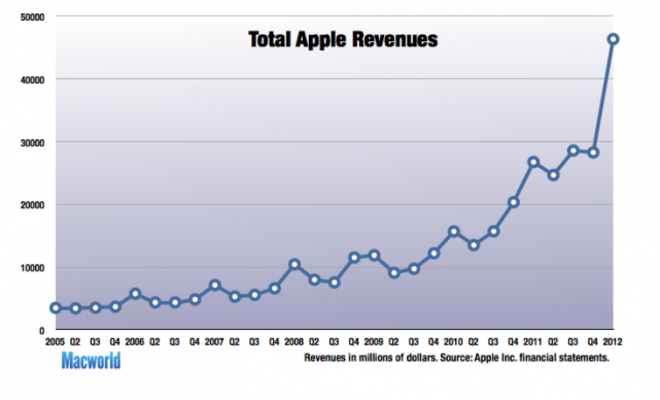 -
iPhone sales double
with every new model:
* In 2009, Apple sold more iPhones than it did in 2007 and 2008 combined.
* In 2010, Apple sold more iPhones than it did in 2007, 2008, and 2009 combined.
* In 2011, Apple sold 93.1 million iPhones, slightly more than it did in in 2007, 2008, 2009, and 2010 combined.
- Apple probably
outdid Samsung in smartphone sales
. With 37 million iPhones, Apple is way ahead of the 35 million Samsung smartphone sales guess.
- Apple is also now back to being the
world's biggest smartphone maker
.
- Apple
sold more iPads than HP sold personal computers
- 15.4 million iPads versus 14.7 million HP computers (Gartner's estimate)
- The iPad market is now larger than the whole desktop PC market.
- iTunes alone brought 50% more revenue than Yahoo.
Clearly, this was a quarter that will be remembered. Apple is offering a lower guidance for the next quarter for a couple of reasons, but obviously the company is still growing. Could it outdo itself and surpise everyone again in the next quarters? Where it all of this headed for Apple? Let us know your thoughts in the comments below.