Apple Watch won't ship before April, says Tim Cook
30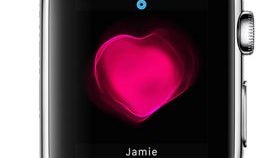 Apple today posted its fiscal Q1 2015 earnings, the highlight here being a
record-breaking 74.5 million iPhones sold
from October to December 2014. Besides that, the Cupertino company also revealed when fans should expect to see the Apple Watch in stores. More exactly, Tim Cook mentioned that the Watch would start shipping in April. That's a bit later that we'd anticipated: last year, when the Apple Watch was first announced, Tim Cook said that the device would be released in "early 2015." April is not even in the first quarter of the year, so it looks like Apple still has a lot of work to do before its Watch is ready to embrace consumers' wrists.
As you may have heard, the Apple Watch will be quite pricey. The cheapest model will cost $349. Some versions, including the Apple Watch Edition, which has a case crafted from 18k-carat gold, will end up costing thousands of dollars. It's said that
the Apple Watch will have
a powerful processor (at least for a smartwatch), as well as a Retina-class display. However, battery life may not be that great. Not long ago, Tim Cook said that you'd probably have to
recharge the Watch daily
.
So, who's looking forward to buying an Apple Watch this April?