Apple sells 74.5 million iPhones in fiscal Q1, tops high-end estimates; shares soar after hours
92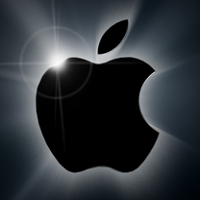 Apple has just reported its fiscal Q1 earnings and topped all estimates by selling 74.5 million iPhones in the quarter. That even
topped the 73 million estimated by KSI Securities Ming-Chi Kuo
just a few days ago. Last year's quarter saw Apple sell 51 million units. Apple increased the size of the iPhone screen from the 4-inches on the
Apple iPhone 5s
and
Apple iPhone 5c
to 4.7-inches on the
Apple iPhone 6
and 5.5-inches on the
Apple iPhone 6 Plus
phablet. That enabled the company to challenge large-screened Android models that were being bought by many consumers.
Apple says that it sold 34,000 iPhones every hour for the entire quarter. Even CEO Tim Cook was blown away. "
This volume is hard to comprehend
," said the executive. The average selling price for the iPhone was $687 for the quarter, up $50 from last year, mostly due to the higher price of the iPhone 6 Plus. During the quarter, the company sold its one billionth iOS powered device, a grey Apple iPhone 6 Plus.
Apple still is having difficulties with the Apple iPad, but this seems to be a problem that the entire tablet market is running into. The larger screened handsets are cannibalizing purchases of tablets, including the iPad. For the three months, Apple sold 21.4 million iPads, down about 5 million from last year's figure.
Apple's revenue rose 30% to $74.6 billion. In the greater China region, Apple had revenue of $16.1 billion, up a whopping 70% year-over-year. Gross margins were 37.9% Apple forecast Q2 revenue coming in between $52 billion and $55 billion. For the quarter, Apple scored a net profit of $18.1 billion, or $3.06 a share. Last year, Apple had a net profit of $13.1 billion for the fiscal first quarter, or $2.07 a share.
Wall Street loved the report. After hours, Apple's shares are up nearly 5% to $114.31
source:
WSJ
,
ArsTechnica