Apple Watch to be used to push Cook's health agenda
24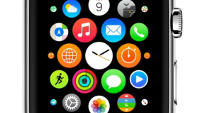 If it were up to Apple CEO Tim Cook, everyone in the world would be healthy. During a talk the Apple executive gave today in Amsterdam, Cook said that "If you look at some things we're doing that don't drive revenue but have massive interest from our teams, health is very much one of them."
Speaking at
Startup Fest Europe
, Apple's top executive hinted that the Apple Watch would be the device that in the future, would know everything about you. The device could issue a warning for its owner to see a doctor once the data it analyzes reveals a problem. He compared this to the warning system on a car that tells its owner when it needs maintenance.
"The holy grail of the watch is being able to monitor more and more of what's going on in your body. If you could have a device that knew so much about you, it would be incredible, and would extend life and extend quality. I'm not saying one device will do all of that...If you drive for a while and your car gets too hot, it says pull over. If you need an oil change, it says check your oil. What's the equivalent for the body? We believe health is a huge issue around the world and we think it's ripe for simplicity and a new view."-Tim Cook, CEO Apple
Despite Cook's comments, the only changes expected to the next Apple Watch are a bigger battery, FaceTime capabilities and LTE connectivity. That means that we are going to have to wait for future generations of the Apple Watch to provide the features that Cook is talking about. While there are some third party apps that will monitor your sleep and track other health metrics, we are a long way from having your watch tell you when you need to have a check-up.
source:
Bloomberg