Apple to upgrade displays in Apple Watch to extend battery life
1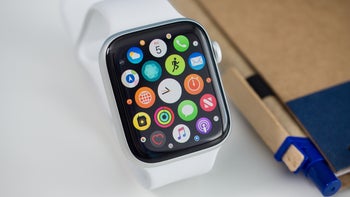 Although many aspects of the phones and smartwatches are being improved every year, battery life has remained a delicate issue that no one has managed to tackle efficiently yet. Battery life has only improved due to software optimizations and the improvements of the other components inside smartphones and wearable devices.
Like many other companies active in the smartwatch industry, Apple is searching for ways to offer Apple Watch users improved battery life, but that might not happen until next year, a new report from
Economic Daily News
(via
9to5mac
) claims.
According to the report, Apple plans to switch from OLED to microLED displays in
Apple Watch
as soon as next year. These microLED displays are said to be more power-efficient and less prone to burn-in artifacts compared to OLED, but that's not the only advantage for Apple.
Two Taiwanese suppliers have signed deals with Apple and will offer their microLED displays to the Cupertino-based company starting next year. For the moment, Apple fully relies on just one manufacturer to supply the required OLED panel for its Apple Watch:
LG Display
. Switching from OLED to microLED displays will solve this issue for Apple, but will also (hopefully) offer some advantages to consumers.
Because the first microLED displays won't be commercially available until 2020, the next iteration of Apple Watch will still come with an OLED panel. However, starting next year, Apple may switch to microLED displays in Apple Watch, a move that might expand to iPhones and other devices later on.