Apple Stores to give gift cards in lieu of product discounts on Black Friday
25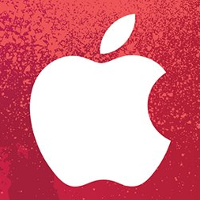 The Apple Store is the wrong place to go to on Friday if you're expecting Black Friday discounts on the Apple iPhone or Apple iPad. Instead, those purchasing certain products will receive a free Product (RED) gift card that can be used for purchases made at U.S. versions of the iTunes Store, Mac App Store, Apple App Store, or iBooks Store.
Those purchasing the
Apple iPhone 6
,
Apple iPhone 6 Plus
,
Apple iPhone 5s
and
Apple iPhone 5c
will receive a $50 card. There is a two gift card limit for each household. Apple iPad buyers will receive the same exact thing with the same exact restriction. Apple iPod touch or Apple iPod nano buyers will receive a $25 gift card. And yes, those buying Beat Audio gear will also receive a $25 gift card. The two gift cards per household restriction applies on the $25 gift card as well.
If you're
looking to get a nice fat Black Friday discount on the iPhone 6
, Best Buy is selling the 16GB model for $99 with a two-year signed contract for Verizon, AT&T, or Sprint. Sam's Club, where you need to be a member, has the 16GB, 64GB and 128GB versions of the iPhone 6 at $99, $199 and $299 respectively. Again, you must sign a two-year pact with Verizon, AT&T, or Sprint.
If you can manage to go without a new Apple iPhone until after the holidays, there are sure to be some nice sales then. Once the Christmas lights are turned off, retailers look to get rid of any excess inventories that they are holding at that time.
source:
AppleInsider