Where to find a cheaper Apple iPhone 6 for Black Friday
6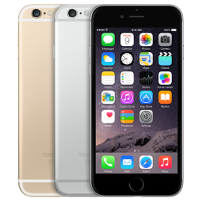 Looking to score a cheap
Apple iPhone 6
on Black Friday? This is the time where you can find a deal, even on an extremely popular handset like the Apple
iPhone 6
. Retailers like Best Buy, Walmart, Sam's and Target will be offering the iPhone 6 at special prices starting at the end of this week. Check out which deal fits you the best. Some of the retailers are putting only the 16GB model on sale, while others have the entire range priced at a discount. If you want more than 16GB of native storage, you might find your choices limited.
Best Buy will be open on Thanksgiving Day from 5pm to 1 am. On Friday, the stores will start handing out tickets for Black Friday at 6am. At 8am, the stores will open to ticket holders. And one of the deals that the big box retailer has for Black Friday, is the 16GB Apple iPhone 6 for $99. Those taking advantage of this deal must sign a two-year contract with Verizon, AT&T or Sprint. T-Mobile subscribers are out of luck.
Walmart also has a Black Friday deal for the 16GB Apple iPhone 6. It all starts this Friday at 6am. Buy the phone with a signed two-year pact for $179 and receive a $75 Walmart gift card. With this deal, you're essentially purchasing the phone for $104. The deal is good for the entire Black Friday weekend, or while supplies last. Again, since the deal requires a signed two-year pact to be signed, T-Mobile subscribers cannot take advantage of the price break. Verizon, AT&T and Sprint customers can jump all over this.
Unlike the other retailers, Target will offer Black Friday deals on all versions of the Apple iPhone 6, from the 16GB model to the 128GB version. The 16GB iPhone 6 will start at $180 with a $30 Target gift card given to the buyer. That cuts the price to $150. Membership club Sam's also has a deal for each variant of the iPhone 6. The 16GB model is priced at $99. The 64GB and 128GB phones are $199 and $299, respectively. Keep in mind that you have to be a Sam's Club member to partake in this Black Friday sale. Still, it might be worth it to join just to grab the discounted iPhone 6 model that you want
Make sure that you qualify for an upgrade on Black Friday before heading out to make your purchase, or else you will be wasting gas. Also, keep checking in right here during the week to see if any new Black Friday deals are coming. In a competitive business like this, last second sales are not unusual.
Apple iPhone 6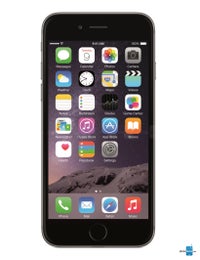 source:
TechRadar