Apple Store app update adds speech recognition technology, new search interface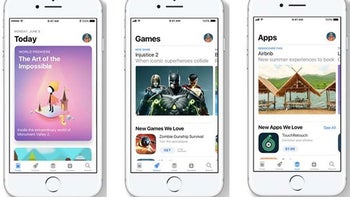 The
Apple Store app for iOS
devices has just been updated, so you'll notice there's a new version available for download in the App Store. As far as the changes go, that's another thing you'll immediately notice when you open the app.
Firstly, Apple has redesigned the search interface to make look more like the App Store and iTunes Store apps. It's definitely a good approach meant to avoid confusion coming from using different Apple products for the same thing.
But the new design is not the only way the Apple made it easier for users to search for things on their iOS device. With the addition of speech recognition technology, you'll now be able to tap the mic icon on the search bar to dictate what you want to search for.
Apple also states that the new speech recognition technology should provide better results in a card-based form factor. Basically, the new improvements are supposed to make it easier to find products, stores, sessions, and anything else that you're searching for.