Apple Music starts charging for its three-month trial in select markets
20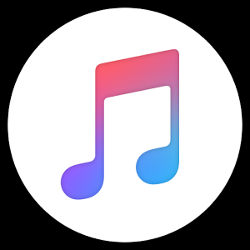 Apple has made a change to Apple Music's pricing in Australia, Spain, and Switzerland. Those trying to sign up for the three-month trial on iOS or Android in those countries will be charged .99 cents in Australia, .99 € in Spain and .99 Fr. in Switzerland. While that isn't free, like the trial period used to be in those markets, it still is a minimal amount to pay for three-months of the service. The three-month trial remains free in the U.S. and in other regions. After the free period ends in the U.S., Apple charges $9.99 a month for an individual, $4.99 a month for students, and $14.99 a month for a family of up to six people.
Apple has not offered an explanation for its decision to charge for the three-month trial in the three countries. One theory is that the company is simply trying to recover some of the costs of offering the trial. If you recall, Apple originally was not going to pay royalties to artists for music played during the trial period. That led Taylor Swift to pull her
1989
album from Apple Music until
Apple decided to change its mind about not paying royalties
for tunes played during the trial period.
Apple hasn't said whether this new policy will eventually be rolled out to other markets. It should be noted though, that its top rival in the music streaming industry also offers a three-month discount in the U.S. In the states, first time Spotify members can get three-months of service for a total cost of $9.99. That one-time deal gives new subscribers a savings of $19.98 over the three months.
source: AppleMusic (
Australia
), (
Spain
), (
Switzerland
) via,
AppleInsider