Huawei dominated China in Q3 2018 while Apple led in terms of revenue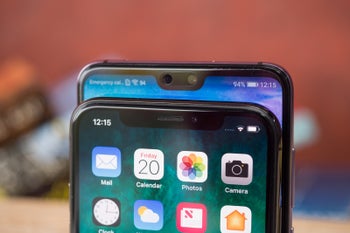 Last week, Apple openly admitted that iPhone sales
significantly underperformed
in China during the fourth quarter of 2018. But according to a new
report
, the Cupertino giant performed quite well in the market during the previous quarter, at least in terms of revenue.
As revealed by the report, third quarter smartphone sales in China generated a total of $30.7 billion in revenue. This figure is distributed primarily among five brands, although it is Apple and Huawei that take the biggest chunks of the pie with shares of 23% and 22% respectively. In the case of Apple, this positive performance was attributed to the release of the
iPhone XS
and XS Max towards the end of the quarter, as well as continued sales of the iPhone X and
iPhone 8
models. Huawei, on the other hand, saw an increased revenue stream thanks to the popularity of the Huawei
P20
and P20 Pro, in addition to strong performance from Honor devices.
In terms of volume, the aforementioned revenue number translated into 101 million shipments and, rather unsurprisingly, it was Huawei that led the pack with a 25% market share. Apple, however, was quite far down the chart. In fact, a weaker-than-expected impact from the
iPhone XS and XS Max
, as well as slowing iPhone X sales pulled the brand down into fifth place. Ahead of the company were Vivo, Oppo, and
Xiaomi
in second, third, and fourth place respectively.
Other notable brands within the top 10 were
Samsung
and
Nokia
, which sat in 7th and 10th place respectively. Revenue figures for these two companies weren't provided, but it's worth noting that they were the only foreign brands aside from Apple to have any notable presence in China.