Samsung-branded 5G smartphones will arrive on Sprint this summer
2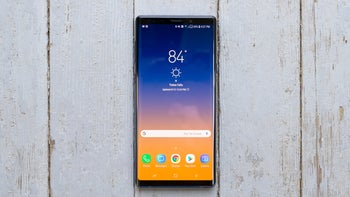 One month after both
Verizon
and
AT&T
confirmed their partnerships with Samsung, today Sprint has
announced
that it will be bringing 5G smartphones from the brand to consumers starting this summer.
So far, the fourth-largest carrier hasn't specified which models are in the works. However, one of the most anticipated models is the upcoming
5G Galaxy S10
. This device, for those unaware, will sport a huge 6.7-inch display along with a quadruple-camera setup on the rear and a dual-sensor layout up front. The device should also sport a number of premium internals such as the Snapdragon 855 by
Qualcomm
.
In addition to the Samsung-branded models, consumers will soon see the release of an
LG-branded 5G device
on Sprint. Details of this model are yet to be provided but the carrier has so far confirmed that it'll sport a "shiny" and "distinct" design. Essentially, this means that it won't be a special version of the LG V40 ThinQ or any other LG smartphone.
Completing Sprint's current 5G plans is its
partnership with HTC
. Unlike the previous two brands which are creating smartphones, though, HTC is producing a 5G mobile smart hub exclusively for Sprint. Samsung is also creating
a similar product
, but its alternative is rumored to be Verizon-bound.