Qualcomm wants China's ban to include iPhone XS/XS Max and iPhone XR; ITC to review U.S. ruling
15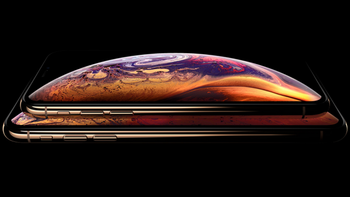 A report published today by Reuters
states that Qualcomm plans to ask courts in China to extend the ban to Apple's 2018 models. That would include the
iPhone XS
,
iPhone XS Max
and
iPhone XR
; all three come with iOS 12 out of the box, and Apple says that its latest models were not included in the importation and sales ban ordered by the court. Nonetheless, Qualcomm's attorney representing the company in this matter, Jiang Hongyi, says, "We plan to use the same patents to file suit against the three new iPhone models."
"We are pleased that the Commission is going to review the Administrative Law Judge's recommendation that no ITC remedy should result from a finding of infringement."- Don Rosenberg, executive vice president and general counsel, Qualcomm
The judge who made the decision not to order a U.S. import ban on the iPhone, Administrative law judge Thomas Pender, has retired and is no longer a member of the tribunal. A decision is expected to be made before February 19th, 2019.

Recommended Stories