Apple Arcade price and release date: Coming September 19 at a shockingly low price
54
Apple today announced the pricing and release date for Apple Arcade, the first premium game service on mobile that will give you access to a collection of brand new premium iOS games for an upfront monthly fee. Apple Arcade will arrive in 150 countries around the world on September 19. The price tag is $4.99 per month, with a free one-month trial to test out the waters.
Thanks to this new service, Apple wants to boost the popularity of high-quality paid mobile games, which have always struggled to compete with the by-the-numbers popularity of free titles.
Apple Arcade, bringing exclusive games to your device
Apple Arcade will live as a new, separate tab within the App Store, and consist of more than 100 expertly-curated games that will be exclusive to the Apple Arcade service. Once the service goes live, new games will be continuously added to the mix so as to scratch that gaming itch of yours. You will have to pay a monthly fee but will also be able to play any Apple Arcade game for as long as you want and on whatever Apple device you want, be it iPhone, iPad, Apple TV, or a Mac.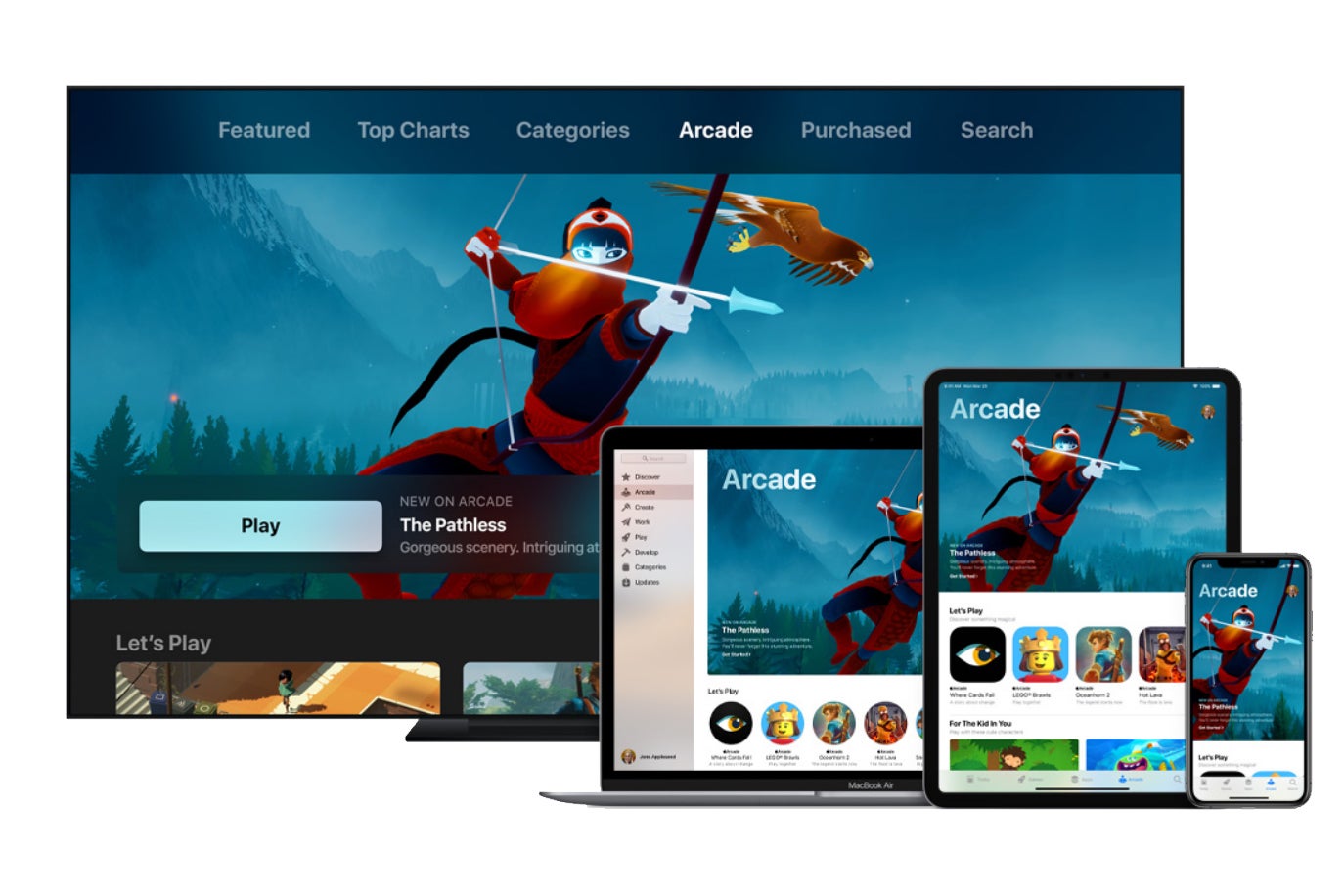 Playable on all of your Apple devices
There will be no ads and in-app purchases included with any Apple Arcade titles, so parents can be content that their child wouldn't rack up an astronomical bill with power-ups. Parents can also manage Apple Arcade with the ScreenTime feature and limit for how long their kids game.
The best bit? All the games will utilize a continuity-like feature that will let you switch devices and continue from where you left off. Aside from that feature, Apple Arcade will be completely offline and will let you download all the games on your device so that you can game while being off the grid. Family Sharing of Apple Arcade for up to six people will also be a go. Most Apple Arcade games will support MFI controllers for that laidback and cozy sofa gaming.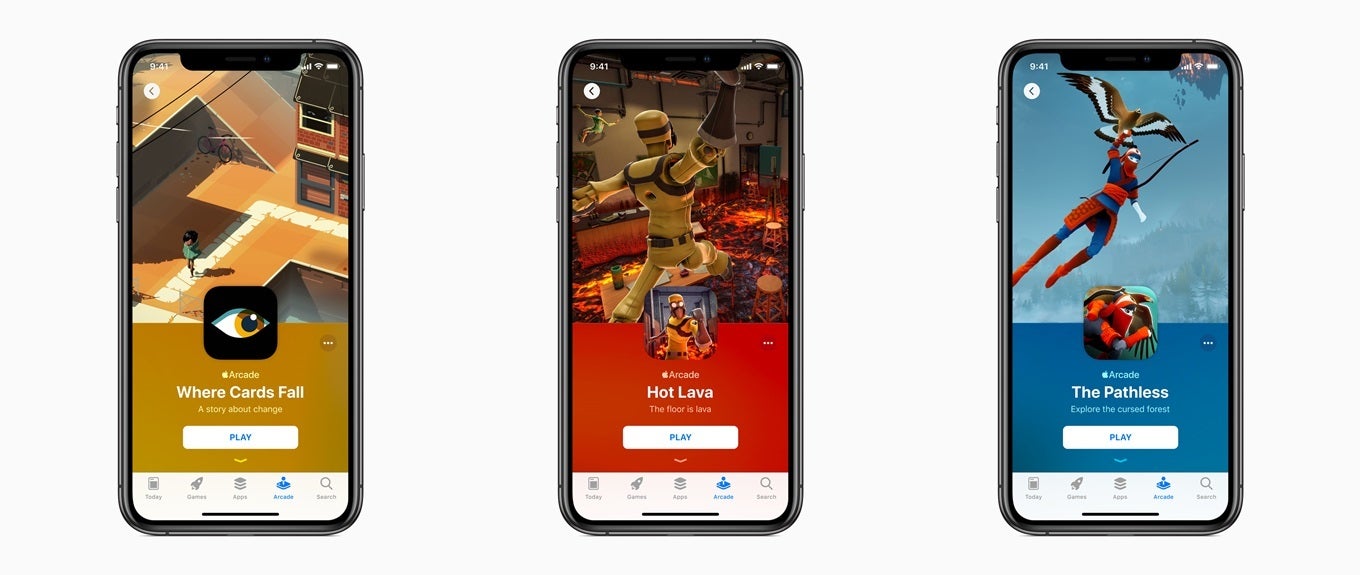 Apple Arcade will be part of the App Store
Who is jumping on board?
Some of the developers and game studios that will be developing exclusive titles for Apple Arcade are Konami, SEGA, Disney Studios, LEGO, Cartoon Network, Devolver Digital, Gallium, Sumo Digital, Klei Studios (Don't Starve, Oxygen Not Included), Finji (Night in the Woods), Annapurna Interactive, Bossa Studios, Giant Squid, Konami, Mistwalker Corporation, Snowman, ustwo games and many, many others. It became quite clear during the keynote that Apple wants to help game developers create games that would otherwise be swamped within the hordes of free-to-play fluff on the App Store. Definitely an empowering move that will hopefully give us exceptional and well-made games made exclusively for mobile. Definitely an A+ selection of content creators, which are more than capable of bringing the next Monument Valley to your iPhone and iPad.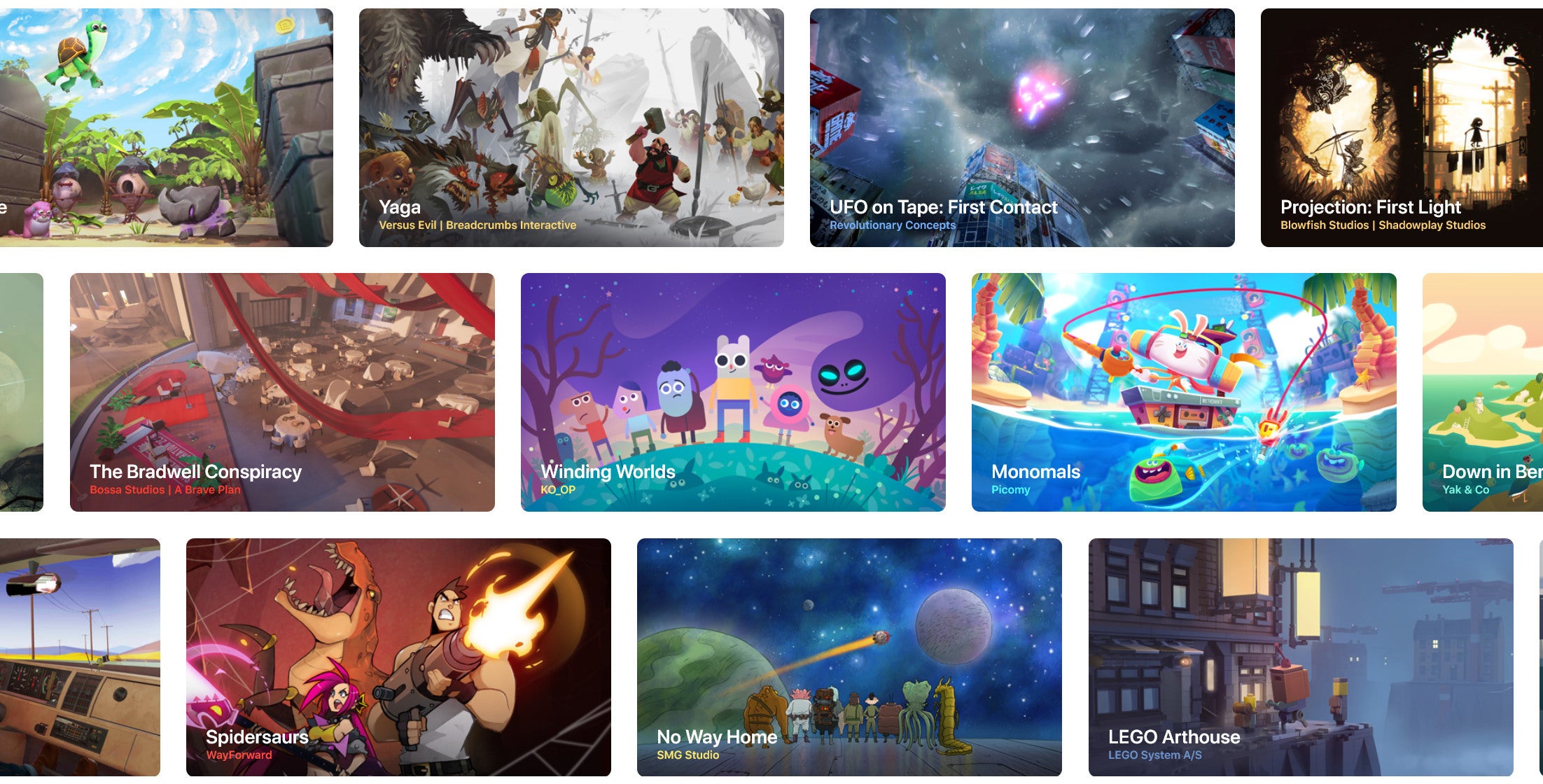 New games will be continuously added to Apple Arcade
"The App Store is the world's biggest and most successful game platform. Now we are going to take games even further with Apple Arcade, the first game subscription service for mobile, desktop and the living room," said Phil Schiller, Apple's senior vice president of Worldwide Marketing. "We are working with some of the most innovative game developers in the world to create over 100 new and exclusive games to play across iPhone, iPad, Mac and Apple TV. Apple Arcade games will be great for families, respect user privacy and will not have ads or require any additional purchases. We think players of all ages are going to love Apple Arcade."
Here are a few of the more intriguing games that will be exclusively hitting Apple Arcade later this year. Sonic Racing, Enter the Construct, and Lego Brawls all look like quite the time-sinkers: