Apple AirPlay 2 and HomeKit support arrives on LG ThinQ AI TVs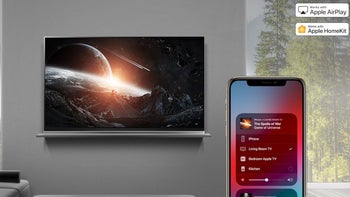 Two months
after Samsung announced
that many of its smart TVs are getting AirPlay 2 support, LG made the same move. If you own one of the newest LG smart TVs, you'll be happy to know that AirPlay 2 support is now available for you.
Alongside AirPlay 2, LG announced that HomeKit is now supported on its smart TVs as well. Both new features will be available through a firmware update for 2019 LG OLED TVs, NanoCell TVs and UHS TVs with ThinQ AI capability.
If you don't know what's AirPlay 2, here is a quick rundown of what you'll be able to do with it if you have a compatible LG smart TV in your home. First off, you can stream content, including Dolby Vision titles, from
iPhone
, iPad, and Mac directly to your TV set.
Secondly, you'll be able to stream your favorite movies and TV shows from the Apple TV app and other video apps, as well as photos, directly on your LG AI TV. Apple Podcasts, Apple Music and music from your library or other streaming services are also playable through your LG AI TV and other speakers compatible with AirPlay 2, all in sync.
On the other hand,
HomeKit
lets users control their smart home with the Home app or via Siri on their Apple devices. Simply install the Home app on your LG AI TV, and you'll be able to access basic TV functions such as power, volume, and source. Your compatible LG TV can also be added to scenes or automations along with other HomeKit accessories.
According to LG, Apple AirPlay 2 and HomeKit support will be rolled out to LG OLED and NanoCell TVs in more than 140 countries starting this week, with the update continuing over the weeks to follow.