Apple gets realistic, expects tepid iPhone 11 2019 release
43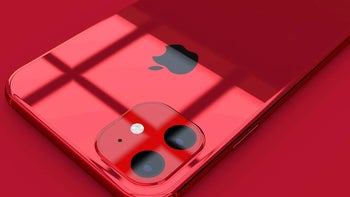 Last year, and precisely during its traditionally strong holiday season, Apple stopped issuing its usual iPhone sales numbers. Not only it missed breaking down the iPhone numbers by model - after all, it never did - but it also recused itself from any unit reporting, replacing it with overall revenue and guidance instead.
If that smelled fishy, it's because it was. Apple logged the first sales decline ever since the OG iPhone was introduced to the unwashed masses, sales since then have been far from the double digit growth we've gotten used to, and the rest is history. Things aren't likely to get much better this current quarter, too, as this is traditionally the weakest one for Apple, when folks hold onto their iPhones in anticipation of the next model, plus we mustn't forget the trade war with China that left Apple hanging in its second largest market.
In any case, Apple is apparently expecting the downturn in iPhone sales compared to previous quarters to continue but in a stable manner. Bloomberg is
reporting
today that Apple has allegedly ordered just 75 million
iPhone XI
/Max/R 2019 models for the initial batch, indicating humble sales expectations. That's on the low side of famed analyst Ming-Chi Kuo's 75-80 million unit shipment predictions, and Apple (as usual) is being cautious with demand and revenue expectations.
It could surprise us on the upside, though, given the thoroughly revamped camera area and the new and incredibly fast A13 processor that is expected to power the iPhone XI/Max/R. There would be plenty of people willing to upgrade from their lanky iPhone X or even 8 models this year, enticed by an extra zoom step in the telephoto camera and the addition of a wide-angle lens for the perfect trifecta. Apple itself has prepared for such a scenario, and has warned suppliers to be ready to ramp up to 80 million units if demand proves rosier than expected, but Bloomberg Intelligence' analysts John Butler and Boyoung Kim are still on the fence:
Apple's growth has become more cyclical and slowed along with the global smartphone market, leaving it dependent on iPhone upgrades to drive sales. Apple's inability to raise iPhone prices much higher is constraining growth. Weakness in China due to competition and the trade war with the U.S. remains an issue.