Uniquely-designed BlackBerry wireless charger appears in sketch
5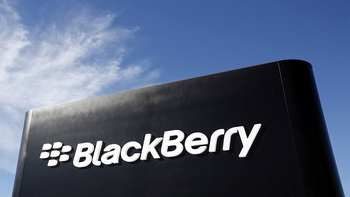 A new BlackBerry-branded wireless charger could be in the works. Currently, there are no smartphones that feature the Canadian brand's name with support for
wireless charging
but, nevertheless, a new sketch courtesy of Evan Blass appears to reveal an official accessory is in the works.
Looking at the sketch itself, the charger takes on the shape of a large shield with BlackBerry branding at its center. In fact, the overall device bears a striking resemblance to the BlackBerry Protect logo. This could suggest that
BlackBerry
is hoping to continue marketing both its smartphones and accessories towards enterprise consumers. After all, the Canadian brand prides itself on the high level of security its devices maintain and it would make sense to capitalize on this in order to capture new enterprise clients. In either case, also included atop the accessory's frame, which coincides with the top of the shield, is a USB Type-C port, while three rubber pads appear to be placed underneath in order to avoid it slipping off of any surfaces. It's worth noting that the charger in question is said to be manufactured by Optiemus which itself also holds exclusive rights to sell and manufacture BlackBerry smartphones destined for India, Bangladesh, Nepal, and Sri Lanka – so far, however, it has limited itself to simply selling the DTEK50 and DTEK60. Nonetheless, this could suggest that the accessory will be launched alongside either the previously-leaked
BlackBerry Ghost
or
Ghost Pro
, both of which are said to be destined for India and sport a much more conventional design complete with tall displays.
Another alternative could be that it will launch as a global accessory, with both the Ghost lineup and the recently-leaked
BlackBerry KEYtwo
supporting wireless charging. If this is the case, TCL, which holds the rights to the Canadian brand in the rest of the world, would presumably also manufacture the accessory. For now, however, there is yet to be any official information in regards to the accessory.