Anker's tiny new Atom fast charger may be the best thing that happened to your iPhone
4
We may earn a commission if you make a purchase from the links on this page.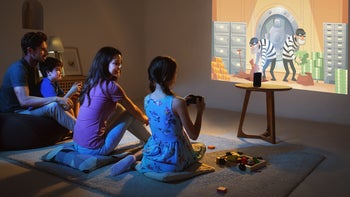 Anker has slowly built a very successful accessory business by providing excellent value for money propositions, and the latest entrants in its roster are no exception. Starting off with the new Anker Powerport Atom PD 1 fast charger, we'll just note that it is a tiny $30 brick with 27W USB-C Power Delivery output, ready to top up your iPhone in twice short of a time compared to its stock charger.
With the Atom PD 1, Anker now has perhaps the best fast charger for your iPhone
The key word here is "tiny," though. The Atom PD 1 could be the smallest fast charger from a name-brand company. It's touted as 40% smaller than a standard MacBook charger, and able to charge your iPhone up to 2.5x faster than the 5W brick that comes in its box. Anker utilized gallium nitride for some of the components inside for the first time and was able to squeeze them into a more compact footprint than its previous Power Delivery-certified bricks which were not extremely large to begin with.
The Atom's 1.61 x 1.37 x 1.49" dimensions versus 2.4 x 2.3 x 1.1" for Anker's current USB-C PD charger mean that the new puppy is smaller than some stock phone chargers now. Long story short, if you are looking for a small but powerful charger to top up your iPhone quickly without breaking the bank, the Atom PD 1 will fit that narrative.
Anker's Nebula Capsule II projector is now high resolution
The other two interesting things in Anker's new portfolio are an update to its smart Nebula Capsule projector, dubbed Capsule II. It still looks like a soda can, but now brings along Android TV and Google Assistant support, upgraded HD picture quality, and improved audio. This one will go for $349 (Super Early Bird), $369 (Early Bird), $399 (Kickstarter Exclusive), and you can pre-order yours as soon as today.
While that might seem steep, the Nebula Capsule II has a full suite of connectivity options now, too - it supports USB Type C, HDMI, USB, AUX-Out, Wi-Fi, Bluetooth, and even Chromecast.
Add to these 8W speakers with dual passive radiators and the ability to charge it via USB-PD bricks like the new Atom we described above, and the second Nebula iteration becomes quite interesting. Perhaps the most practical upgrades for us is the one-second autofocus and the 3 hours of video playback it is able to provide now, or 30 hours if using it simply as a Bluetooth speaker.
Anker's Soundcore Model Zero+ smart speaker is the first with Dolby Audio
Last but not least is a new smart speaker from Anker which is entering this game with a bang. Called Soundcore Model Zero+, the speaker has Google Assistant and Chromecast built in and adds Dolby Audio, for the first time in such a portable wireless speaker. The drivers are designed by the audio masters from Scan-Speak, which adds to the music street cred for the initiated.
The battery is food for 5 hours of streaming over Wi-Fi or Bluetooth, and the Soundcore Model Zero+ comes with own wall charger at a $250 price tag. If you want something cheaper, Anker has the Model Zero for you, which eschews the smarts of Wi-fi connectivity for a lower, $199 price. These will start shipping in late November, and it is encouraging to see Anker stepping up their game and diversifying its product roster, as these guys offer some great products for the pricing.
Recommended Stories