Android 5.0 for 2014 Moto X screens leak
8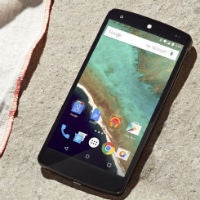 This past Saturday,
soak test
invitations went out to users with the 2014 "Pure Edition" Moto X, and the assumption was that it was for the Android 5.0 update. We can't say for sure that these images come from that soak test, but it doesn't seem like a coincidence that screens have leaked for the Lollipop update on the new Moto X.
Of course, given that Motorola runs close to stock, most of the leaked images look just like any other screenshot that you'll see of Android 5.0. The about page is the same, the quick settings menu/notification tray is the same as well. There is also a screenshot of the Moto app, but that also looks the same as what you'd find in the current Moto X software. The slight difference between these screenshots and the current Moto X software is in the camera app. The HDR icon has been changed, as has the panorama icon. Other camera settings icons have been made slightly smaller; and, the accent colors are now teal rather than blue.
Not huge changes, but we weren't really expecting anything big, especially if Motorola is really testing the Android 5.0 update right now and has plans to release it relatively soon. We'll be keeping an eye on this.