Android 5.0 certified for both Nexus 7 tablets, release on track
4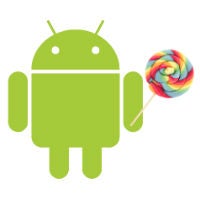 We know that Android 5.0 Lollipop is on the way soon. Google said last week that the update would be coming to Nexus devices "in the coming weeks", and the SDK and preview images for the Nexus 5 and 7 (2013) have already been released. Now, we're seeing Android 5.0 certification passing through the Bluetooth SIG for both Nexus 7 tablets.
This doesn't necessarily mean the update will be pushed out right away, but it is a needed step in the process. The current rumor has it that Wi-Fi only devices like the Nexus 7 tablets and the Nexus 10 will be getting the Android 5.0 Lollipop update on
November 3rd
, the same day that the Nexus 9 is set to start shipping to those who preorder. Though we haven't seen anything to indicate the Nexus 10 update is coming that soon.
The Bluetooth SIG filings are for the Asus K008, which is the model of the 2013 Nexus 7, and the Asus ME370T, which is not the model number of the 2012 Nexus 7, but rather the model number of the MeMO tablet that became the basis for the 2012 Nexus 7. Still, it seems quite likely that the filing is for the Nexus since that MeMO tablet was never actually released. The Android version listed in both filings is LRW51C, which is a build of Lollipop from mid/late August.
So, it looks like everything is still on track. We'd say it is safe to keep November 3rd circled if you have a Wi-Fi only Nexus tablet and are looking for your Android 5.0 update.