Android 5.0 for Nexus 7 and Nexus 10 may be released Nov. 3, other devices later
17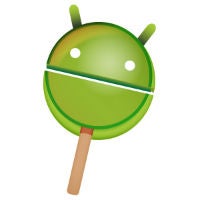 When Google announced Android 5.0 Lollipop yesterday, it was confirmed that the update would be on the way "in the coming weeks" for all Nexus devices from the Nexus 4 and newer, and the Google Play edition devices. Now, we're getting some new info on when the first updates could land, and which devices are first up for the new Android flavor.
Maybe it shouldn't be a surprise, but rumor has it that the Wi-Fi tablets will be the first up for Android 5.0. This means the Wi-Fi versions of both Nexus 7 tablets, and the Nexus 10, which has no cellular variant. According to a source for
Android Police
, the updates for the Wi-Fi Nexus tablets will start rolling out on November 3rd, which is also the day that the Nexus 9 is set to start shipping to those who preorder.
The updates for GPe devices, the Nexus 4, 5, and 7 LTE models will come later in November, but the release window for those is still no more specific than Google's "in the coming weeks" statement. However, the info also says that the Android 5.0 system images for the Nexus 5 and 7 will be coming out later this week.