Android 4.4 screenshots show printing and payments built in, Drive and Keep now come pre-loaded
27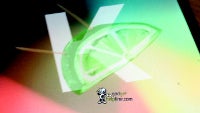 An early build of Android 4.4 has leaked out and for the first time we get to see a very detailed screenshot-backed report of what the upcoming KitKat version looks like. Do not be surprised to see the Key Lime Pie name in the images below as they are obviously of an early version when the KitKat naming decision had not yet been taken.
So what's new in Android 4.4? The changes in the visuals are there, but they are so very subtle you'd be forgiven to not notice them at all - there is a refreshing recoloring of some elements to white, but it's under the hood where most changes have happened.
Google has built-in printing into the system so you no longer have to rely on a third-party app. Wireless payments also appear in the menus, so we might hear more about this later this month. The third big new inclusion is support for Wireless screen casting via the Miracast standard built into the system.
When it comes to the actual software, Android 4.4 now comes with a wider set of Google apps. The new arrivals are Google's note taking app Keep and the cloud based office suite Drive.
The camera app in Android 4.4 has also been noticeably improved with new filters that remind us of Instagram and with a slider allowing you to select the output image quality.
All in all, KitKat seems to be another gradual change in Android with subtle changes rather than a radical redesign. Google itself has said that with Android 4.4 the goal is
"to make an amazing Android experience available for everybody."
Still, if you are curious about how it looks, take a look at the screenshots right below.
source:
Gadget Helpline